Placements
The goal of the Placement cell is to train the students acquire the skills set and social consciousness to make them industry ready professionals who can with stand the global competition and can emerge successful in their chosen professional career and offer technologically innovative solutions to real time challenges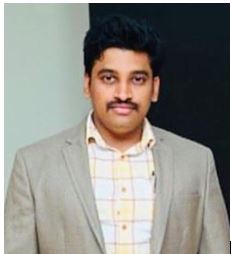 G RajaSekhar, Placement Officer
Mobile: 8919956963
Email: nriittpo@gmail.com
tpo@nriit.ac.in

NRIIT PLACEMENT
VISION
Corporate Relations & Placements was established with a great vision, and the main motto of the T&P cell is to provide 100% placements to all eligible students. We are creating good career opportunities for students in reputed Companies. A separate Training & Placement Cell is established in the college and a dedicated team is headed by Training and Placements officer along with his team of trainers. Few of the Faculty members from each department are appointed as Placement Coordinators & meritorious students are also nominated as student coordinators to assist the Training & Placement Cell.
ROLES & RESPONSIBILITIES:
• Leads the core team comprising placement associates , coordinators and trainers
• Collects and maintains student databases related to T&P activities
• Performs training need analysis for pre-final year students and plans and implements the required training sessions to impart relevant industry readiness skills such as soft skills, hard skills and technical skills.
• Responsible for identifying placement opportunities across reputed organizations.
• Arrange for interaction with industry and bridge the gap between Institute and industry.
• Arranges for better conduct of industry – specific Training programmers Assists companies in the recruitment process by conducting interviews, group discussions, written tests etc. in the Campus.
• Arranges the special sessions for providing the contemporary trends and development in the technologies and tools to the students
• The Training and placement Cell conducts lectures on personality development communication skills and conduct mock sessions for improving presentation skills.
• Plan, designs, and imparts Soft skills to the students.
• Plan, designs and imparts personality development to the students.
• Plan, designs and finishing schools to the students.
• Coordinates with Training Officer for identifying the training requirements related to Soft and communication skills.